Our Found in Books collection this time features a vaccination card circa 1971. "Mike" a red Irish Setter received his rabies vaccine.
Why yes, I do have a restless urge to write.

And someone cut out the images of Tarzan book covers from a calendar - more muscles and tan skin, please.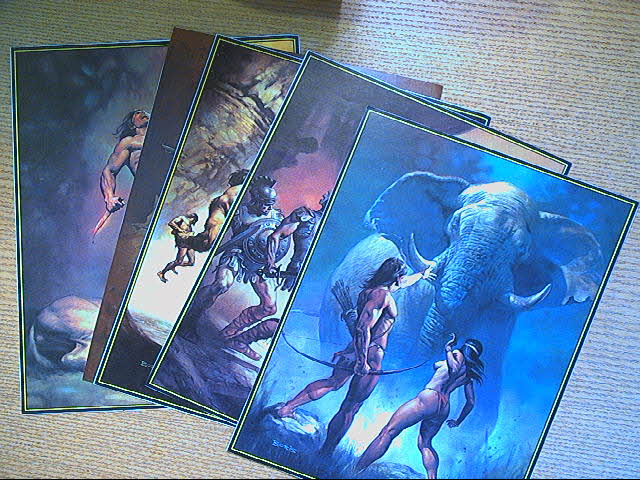 A poor drawing of a fancy chandelier, photo booth strip, and map of an Indian temple are some of the other found ephemera in the past few months.